Reusable Nappy Week Advice


Introduction to Reusable Nappies
Find out more about the different types of reusable nappies and how to use, wash and dry.

Buy Reusable Nappies
Find out where to buy and receive advice about reusable nappies from Manufacturers and Retailers in the UK.

Hire Reusable Nappies
Find out more about UK Cloth Nappy Libraries and Washable Nappy Laundry Services.

Reusable Nappy Incentive Schemes
Find out more about receiving financial assistance to help you get started with reusable nappies. 

Real Nappy Networks
Learn about reusable nappies from real nappy networks operating across the UK.
Introduction to Reusable Nappies

Reusable nappies are washable nappies that can be used again and again. They consist of an absorbent layer, a waterproof layer and an optional biodegradable or washable liner. Modern designs make using, washing and drying easy. Reusable nappies are made up of either bamboo, hemp, cotton or microfibre. Bamboo and hemp are the most absorbent materials but take longer to dry. Cotton is very versatile for both absorbency and drying. Microfibre, being synthetic, dries the quickest.
The main types of reusable nappies are: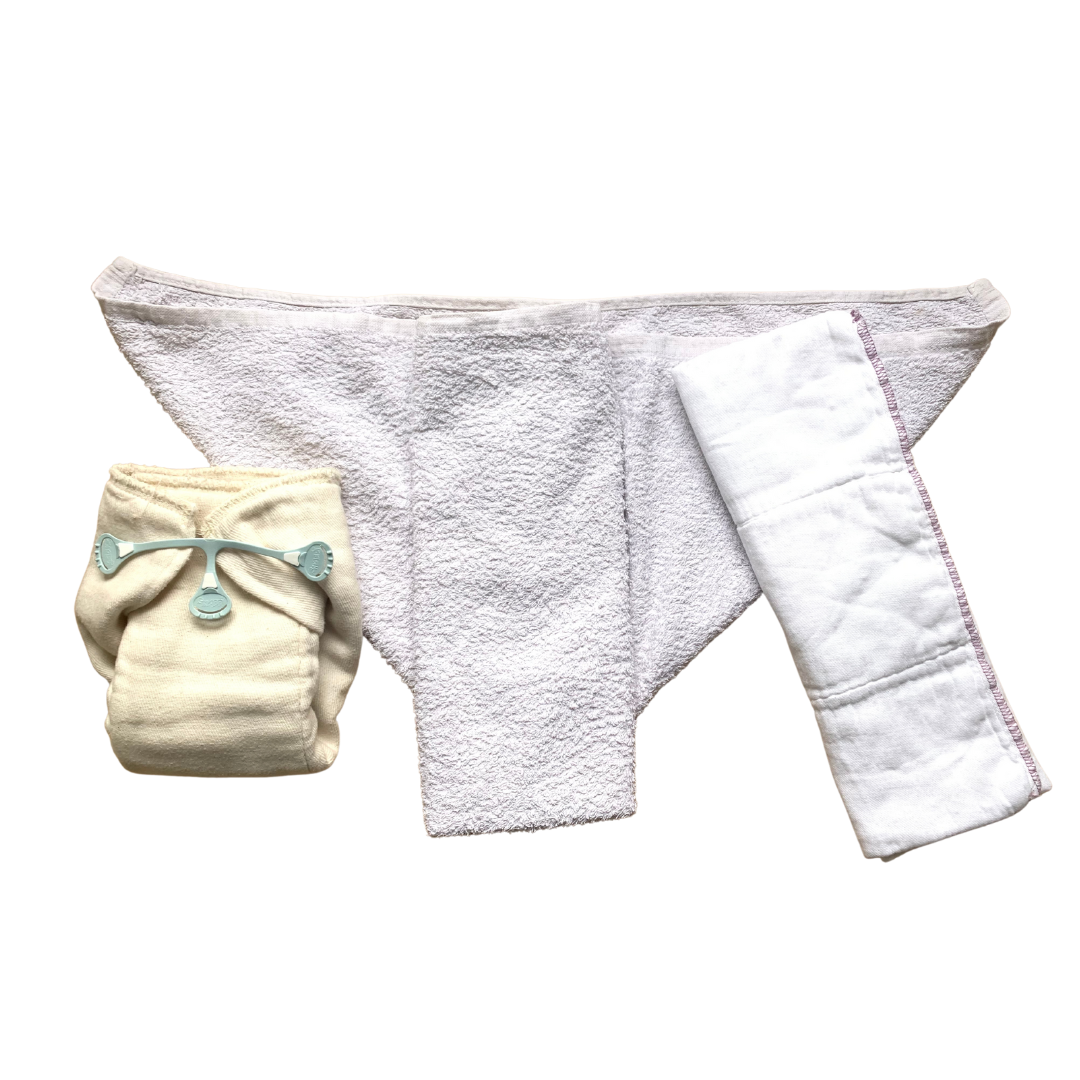 Flat Nappies
Flat nappies include terries, muslins and prefolds, which are usually cotton. They will need folding and require a waterproof wrap. Flat nappies are absorbent and very versatile – they can be folded for newborns and older babies and held in place using a nappy nippa or waterproof wrap. They are good for day and night-time use.
Average Cost: £2 per nappy.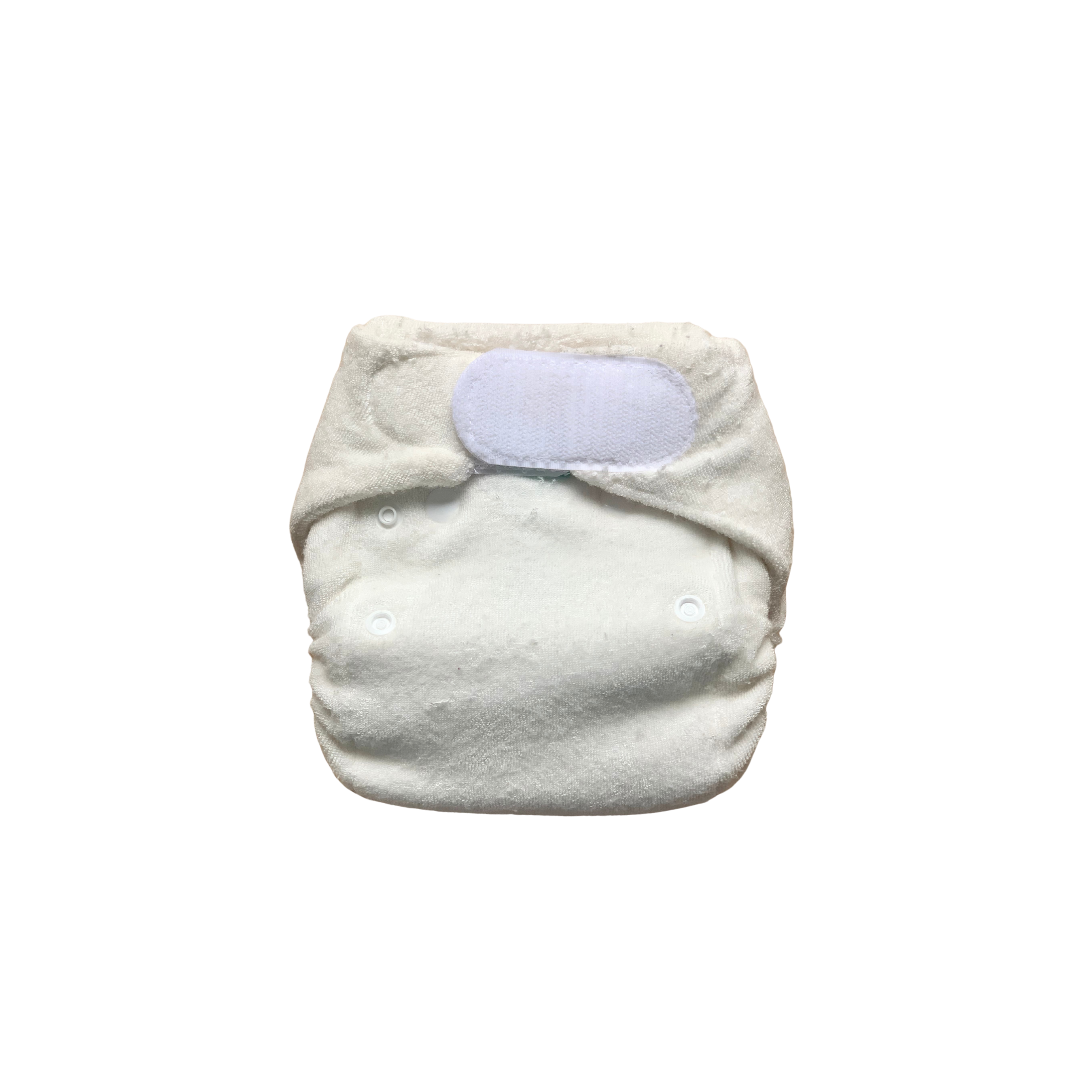 Fitted Nappies
Fitted nappies have soft, elasticated legs and waist. They are made of either breathable cotton, bamboo or microfibre that do not require folding – fasten with velcro or poppers and place a waterproof wrap over the top to make it waterproof. Fitted nappies usually come sized going by baby's weight and are particularly good for night-time use.
Average Cost: £11 per nappy.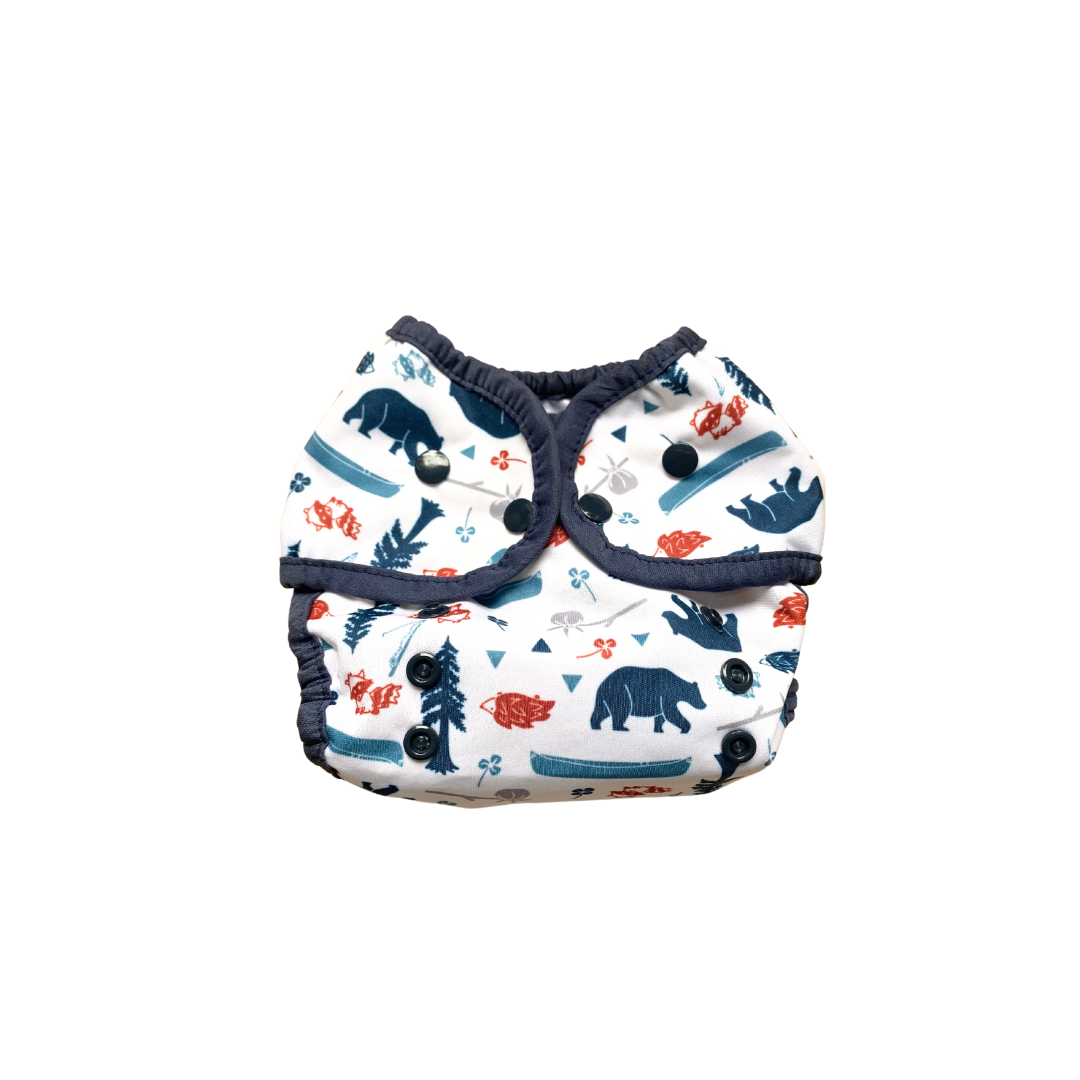 Waterproof Wraps
A waterproof wrap is worn over flat or fitted nappies. They are machine-washable and come either sized depending on your baby's weight or one size (birth-to-potty), adjusting by poppers as your baby grows. Waterproof wraps are durable, breathable and dry quickly. They usually contain polyurethane laminate (PUL). There are also plastic-free wraps made of wool.
Average Cost: £10.50 per wrap.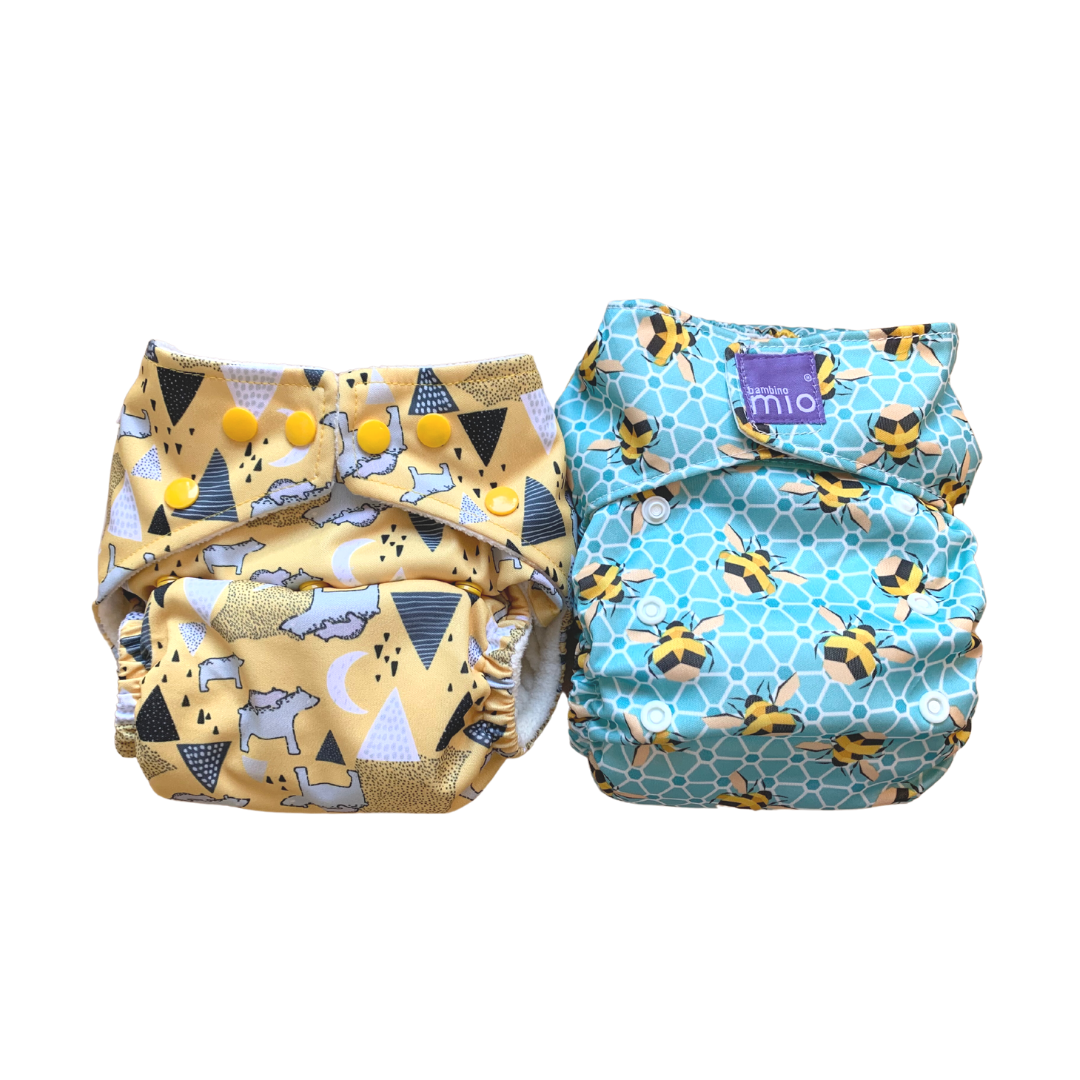 Pocket & All-in-One Nappies
Birth-to-potty nappies such as pocket nappies and all-in-one nappies are just as easy to put on as a disposable nappy and are a popular daytime nappy. Both pocket and all-in-one nappies have a waterproof layer with usually a fleece lining. The difference between the two, is that pocket nappies allow the absorbent insert to be detached from outer, whilst all-in-one nappies have the absorbent insert (or layer) all attached. These type of nappies are generally 'one size fits mosts', fitting a baby from 8 lbs – 35 lbs, adjusting by poppers on the front.
Average Cost: £15 per nappy.
What else you might need: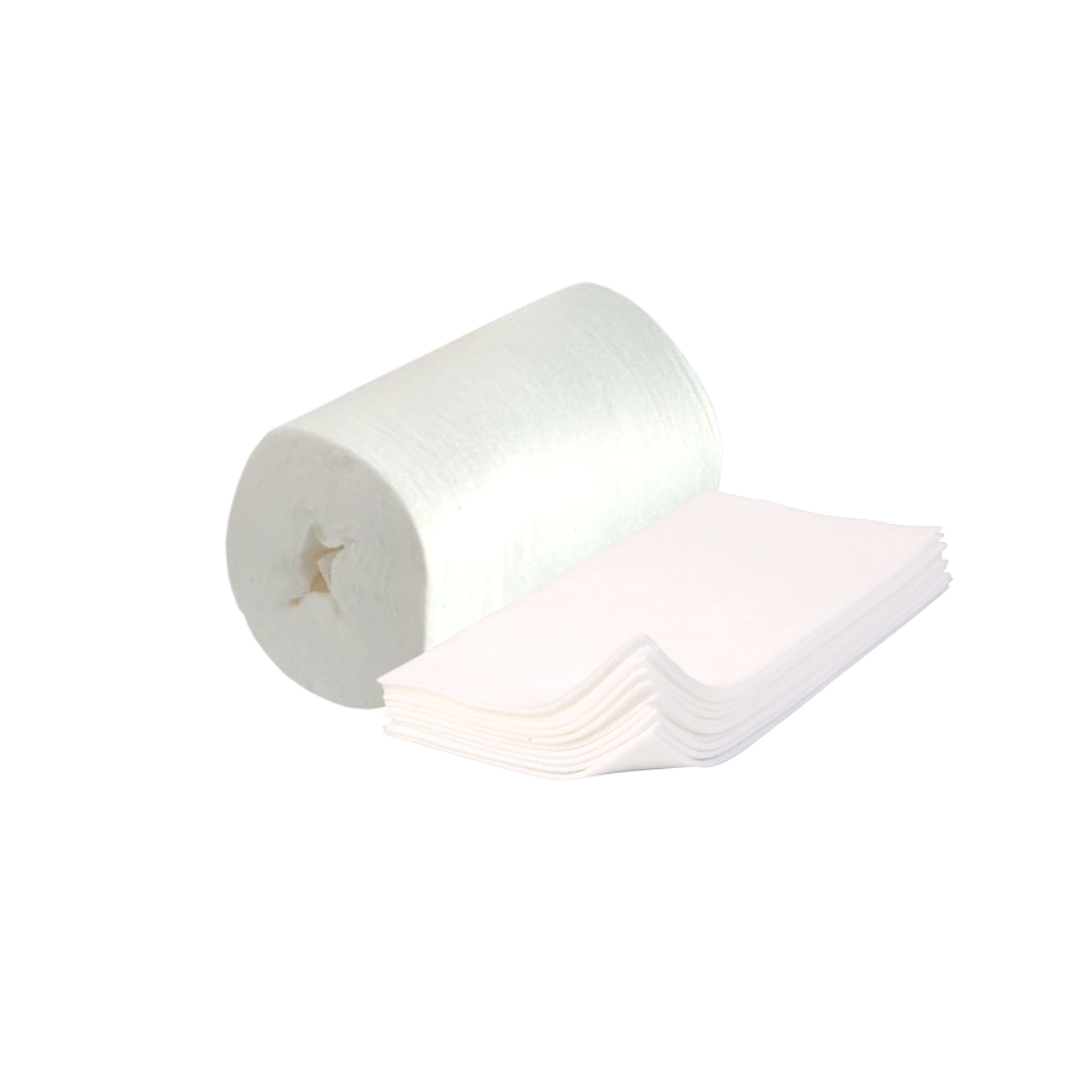 Liners
Liners catch solids and protect the nappy from over staining. Disposable paper liners should be thrown in the waste bin after use. Washable fleece liners help to wick moisture away from the baby's skin and can be washed with used nappies and then reused.
Average Cost:
Disposable liners £2 per roll of 100.
Washable liners 60p per liner.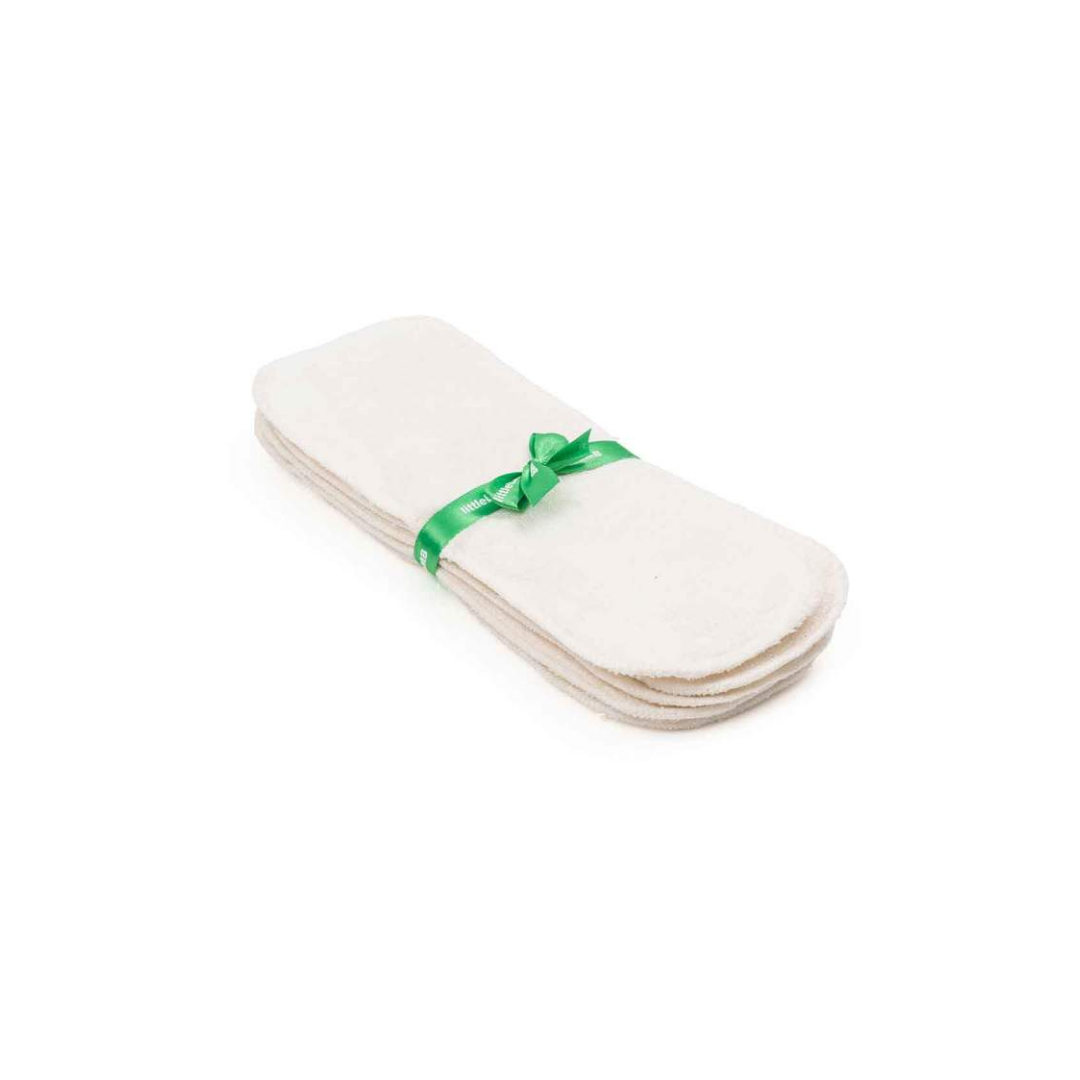 Boosters
Boosters increase the absorbency of any nappy. They can be used at night-time or generally if baby is a heavy wetter. Boosters are made of natural materials such as hemp or bamboo, which are very absorbent.
Average Cost: £1.60 per booster.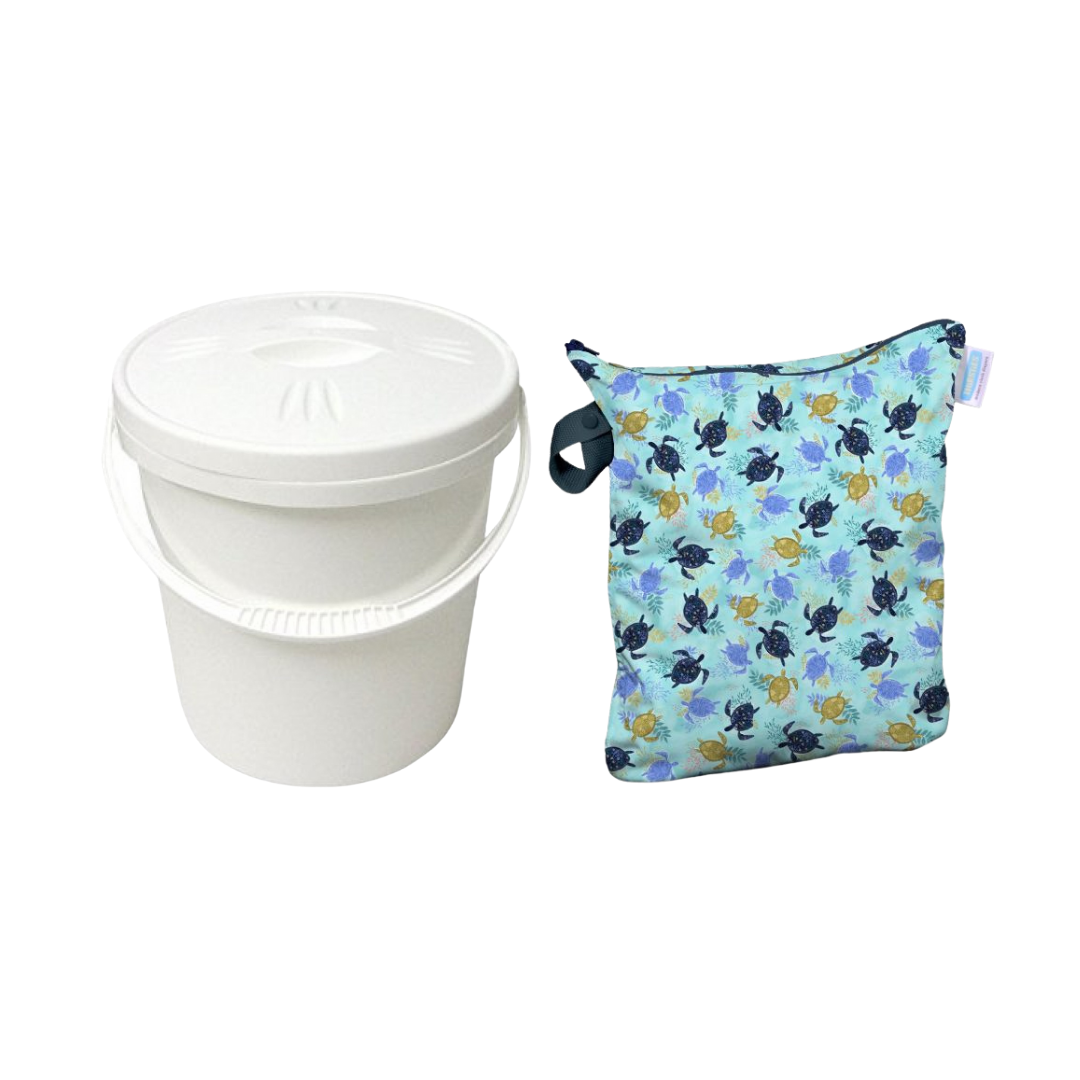 Bucket or Wet Bag
Any bucket with a lid will do. You can also use a mesh laundry bag that lines the inside of the bucket allowing for easy lifting of used nappies out of the bucket to the washing machine.
Wet bags are very practical and versatile to store nappies either at home or when you are out and about.
Many reusable nappy retailers and manufacturers sell their own buckets and wet bags.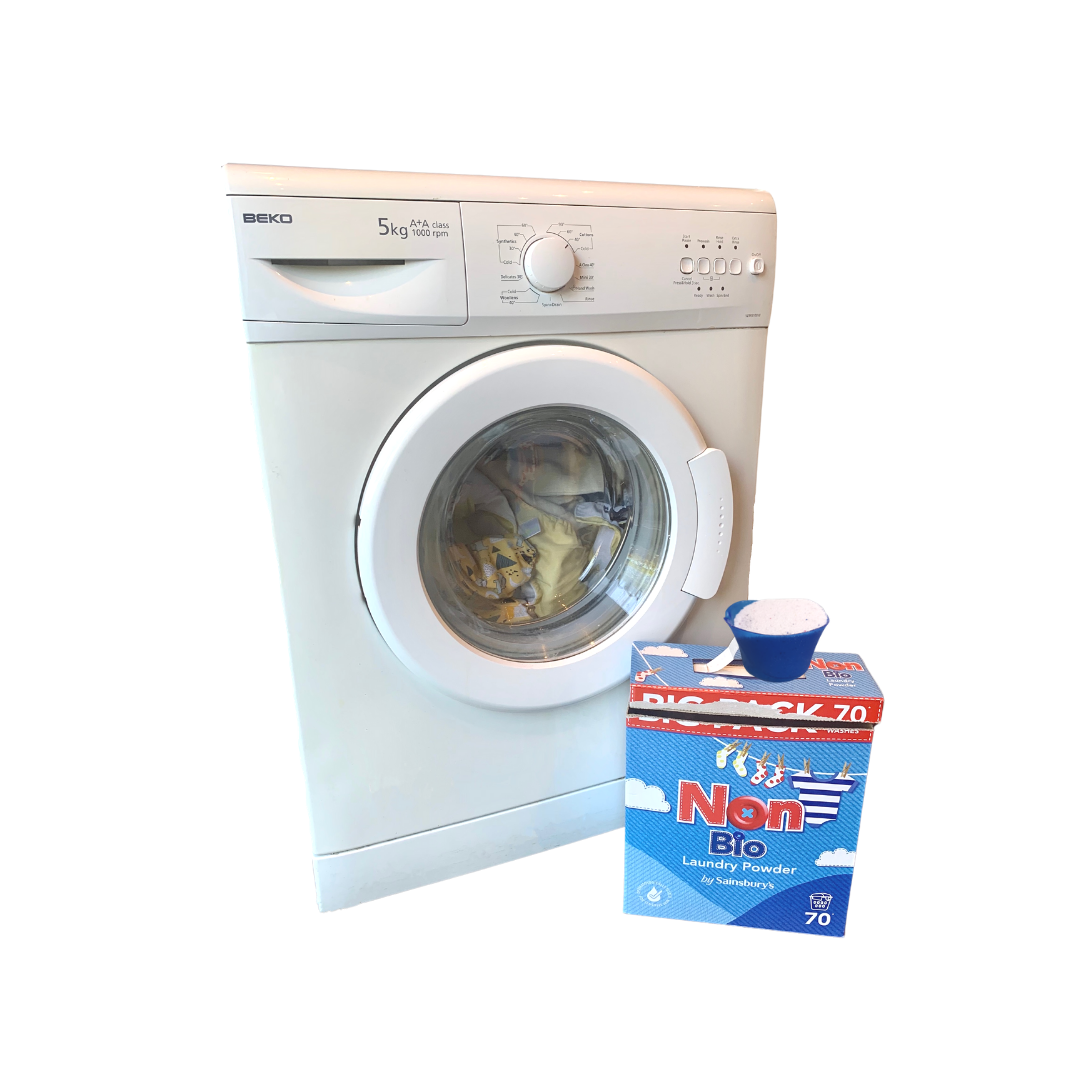 Detergent and a Washing Machine
Follow the recommended nappy manufacturers' washing instructions and product care label to maintain a nappy's lifespan. Further details about washing and drying below.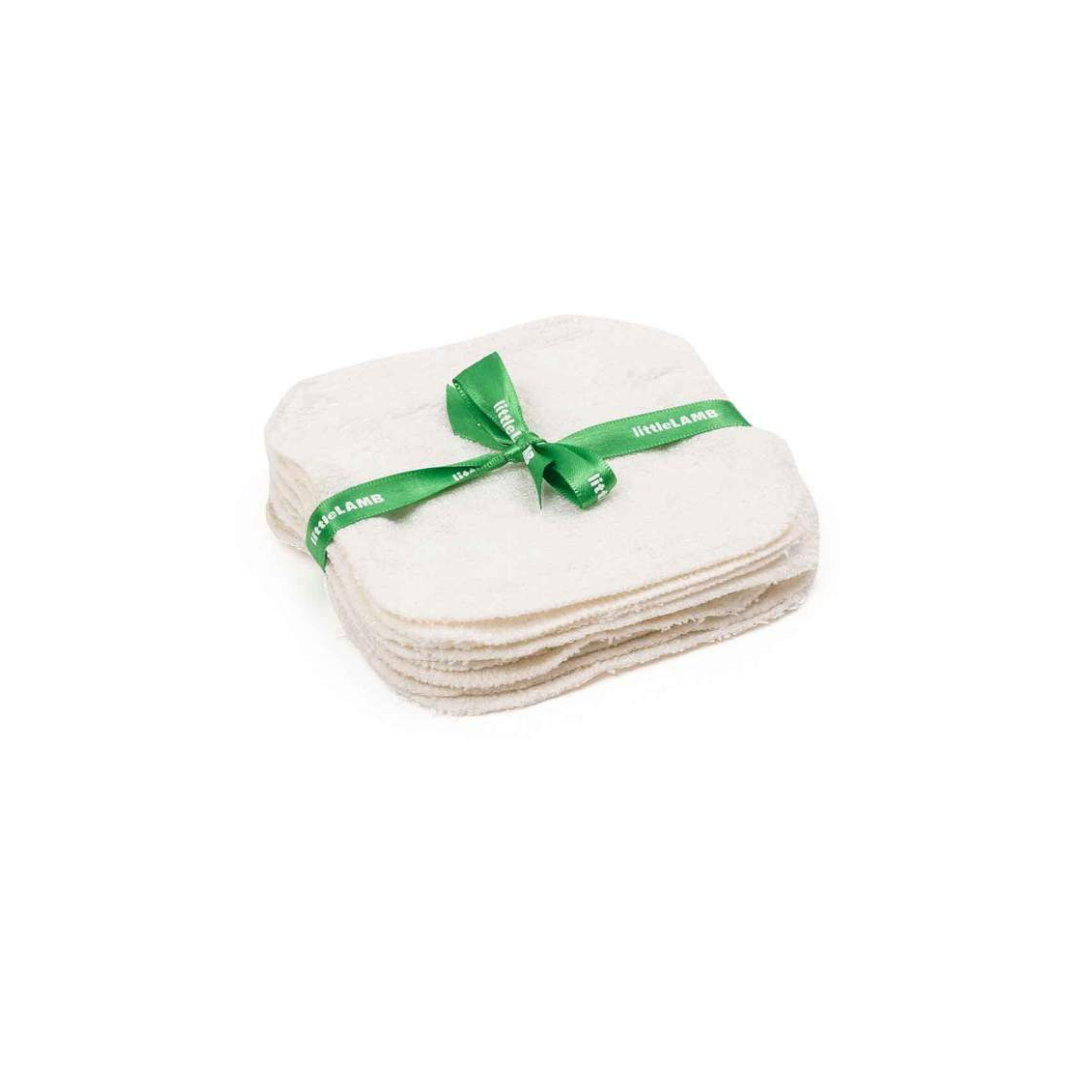 Reusable Wet Wipes
These are a great plastic-free alternative to single-use wet wipes. Usually made up of bamboo, cotton or microfibre. Simply wet the material with water, wipe as usual and then wash with dirty reusable nappies.
You may prefer to use one type of reusable nappy or take a mix-and-match approach for different situations like daytime and night-time. Starting off small with a set of 6 to 8 nappies (approx 24 hours' use), then when you are ready, you can increase the quantity by what you prefer to use.
Depending on the age of your baby you will need 18 – 24 nappies.
On average, 20 nappies is good for full time use (washing every two days). Of the 20 nappies: 15 for daytime and 5 for night-time.
For a baby under 6 months, who will need more frequent changing, you may find you will need 24 nappies to go full time.
Start off small and pick up more as you go. Go at your own pace; even using just one reusable nappy in place of a disposable nappy a day will make a difference.
How to Store, Wash and Dry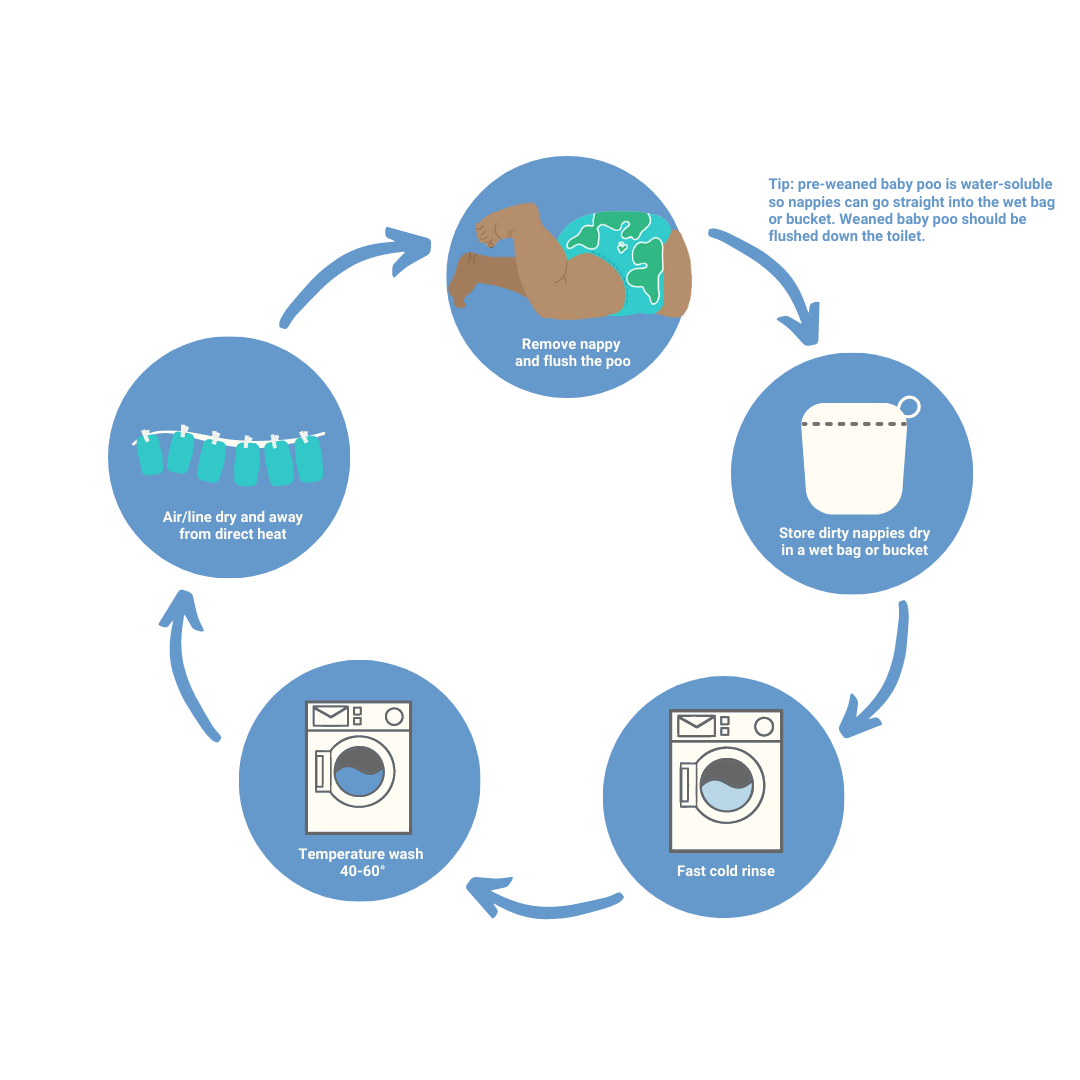 Step 1 - Storing
Store used (soiled/wet) nappies dry in a bucket or wet bag until wash day. This is known as dry pailing. Remove solids off the nappy down the toilet. Throwaway the used disposable liner in the waste bin, do not flush. If using washable liners, add these to the bucket or wet bag to be washed with the nappies.
Step 2 - Cold Rinse
On wash day, used nappies should first go on a cold rinse cycle without detergent. The cycle will agitate the nappies, remove dirt and drain the water away from the machine.
Step 3 - Temperature Wash
After the cold rinse, nappies should go on your washing machines cotton wash (non-eco setting) with usually non-bio powder detergent. It is recommended to always wash at 60°C if your baby is 3 to 6 months, whilst they are building resistance to infection. Once your baby is over 6 months, you can wash at 40°C (lightly soiled) or 60°C (heavily soiled). Use the correct detergent dosage for your area (soft or hard water). It's always recommended to follow the nappy manufacturers' washing guidelines and product care label. 
If you do not have enough nappies for a full load – you can add reusable wet wipes to the rinse cycle and add other household washing like dirty baby clothes, towels or bedsheets to the temperature wash. 
You should not use fabric softener, bleach or harsh stain removers as this can prevent absorbency and damage reusable nappies. The UK Nappy Network have a detailed Washing Nappy Guide for further information. 
Step 4 - Air / Line Dry
Air-dry reusable nappies where possible and away from direct heat such as radiators. Some nappies may dry faster than others due to their absorbent material. Sunshine will help deodorise, sanitise and naturally bleach nappies, helping to remove stubborn stains. Even hanging on a sunny windowsill indoors will help.
Some reusable nappies can be tumble-dried on a low cool setting. However, always check the product care label first and remember, consistent tumble-drying will reduce the lifespan of a reusable nappy and use a lot of energy, so it is best avoided.

Manufacturers & Retailers
A large number of reusable nappy manufacturers and retailers we see across the UK today are family-run businesses. Some have joined The Nappy Alliance which was founded in 2003 as a coalition of independent providers which exists to promote the economic and environmental benefits of reusable nappies and promotes greater consumer choice for parents. 
All reusable nappy manufacturers and retailers will provide you with the best advice and support. UK based retailers even stock a number of reusable nappies made by renowned worldwide brands.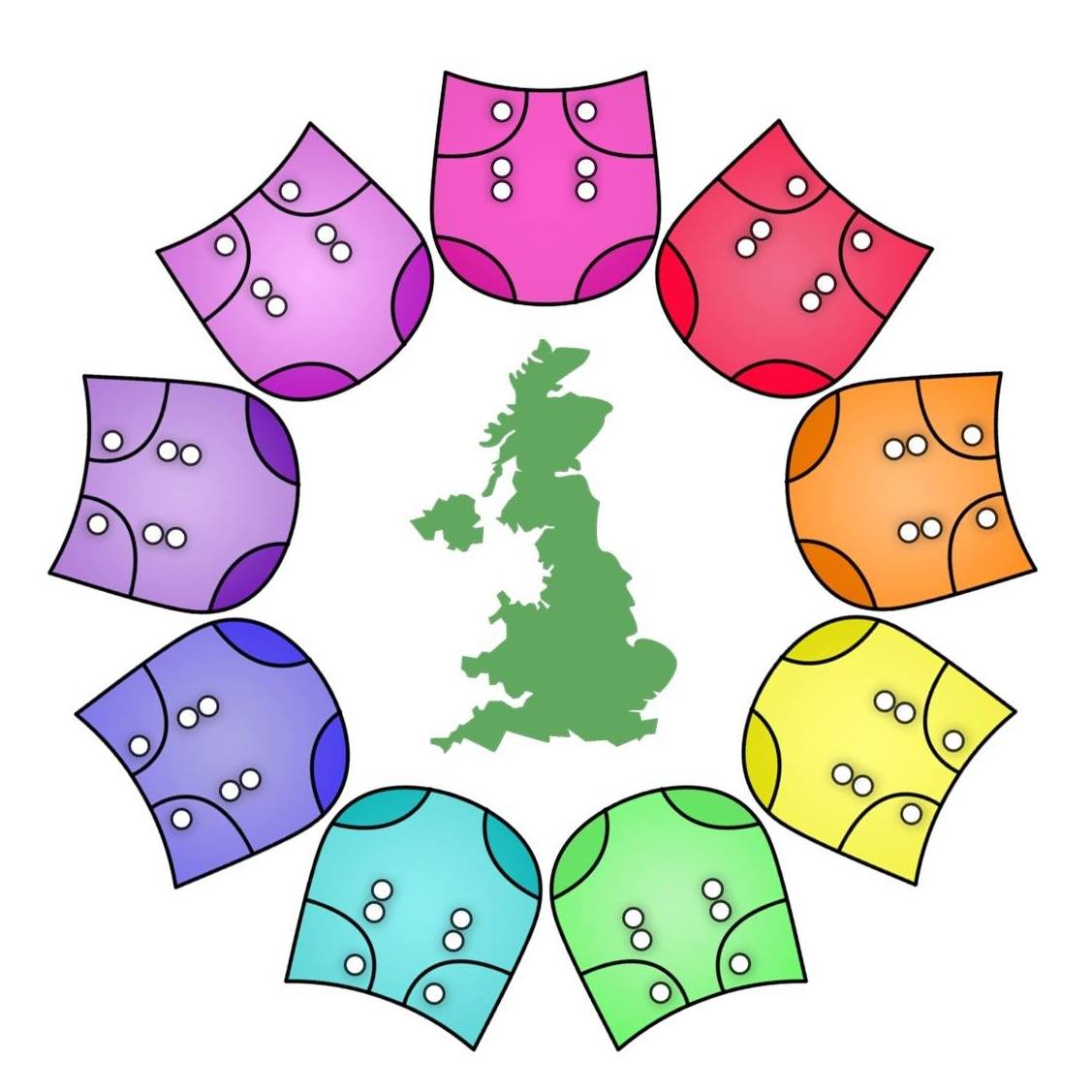 Want to try before you buy? Cloth Nappy Libraries are a great way to find out more about the different types of reusable nappies before buying your own. In the UK there are over 130  Cloth Nappy Libraries, with over 300 people available to provide you with impartial advice and support. Most libraries are run by volunteers, who are usually parents who use or used cloth nappies with their children. Every library operates slightly differently; most offer nappy kit loans on a monthly or weekly basis, some even offer long term loans suitable until your child no longer needs nappies.
Find a library near you, visit the UK Cloth Nappy Library Network. 

Preloved Nappies
Donate or pick up for free no longer needed, good quality, reusable nappies with the UK Cloth Nappy Library Network.  

Get Involved
Volunteer your time and skills to support your local Cloth Nappy Library.

Get Started
Find your local Cloth Nappy Library to learn more about reusable nappies.
Laundry services offer a weekly service of prefold flat nappies straight to your door and replace soiled nappies with a fresh supply, which have been laundered to NHS standards. The video shows how to fold a prefold flat nappy in three ways, one for newborns and two folds for older baby – boy fold and girl fold.
Please visit the laundry service provider websites for further information and a breakdown of costs:
www.nappyeverafter.co.uk
020 7014 3006
info@nappyeverafter.co.uk
Area: Camden, Islington, Hackney
www.numberonefornappies.co.uk
07951 687730 |  020 3051 5616
sales@numberonefornappies.co.uk
Area: All of London.
If you are a washable nappy laundry service provider operating in the UK, we would love to hear from you. Contact us on info@reusablenappyweek.org.uk so we can put your details on our website.
Reusable Nappy Incentive Schemes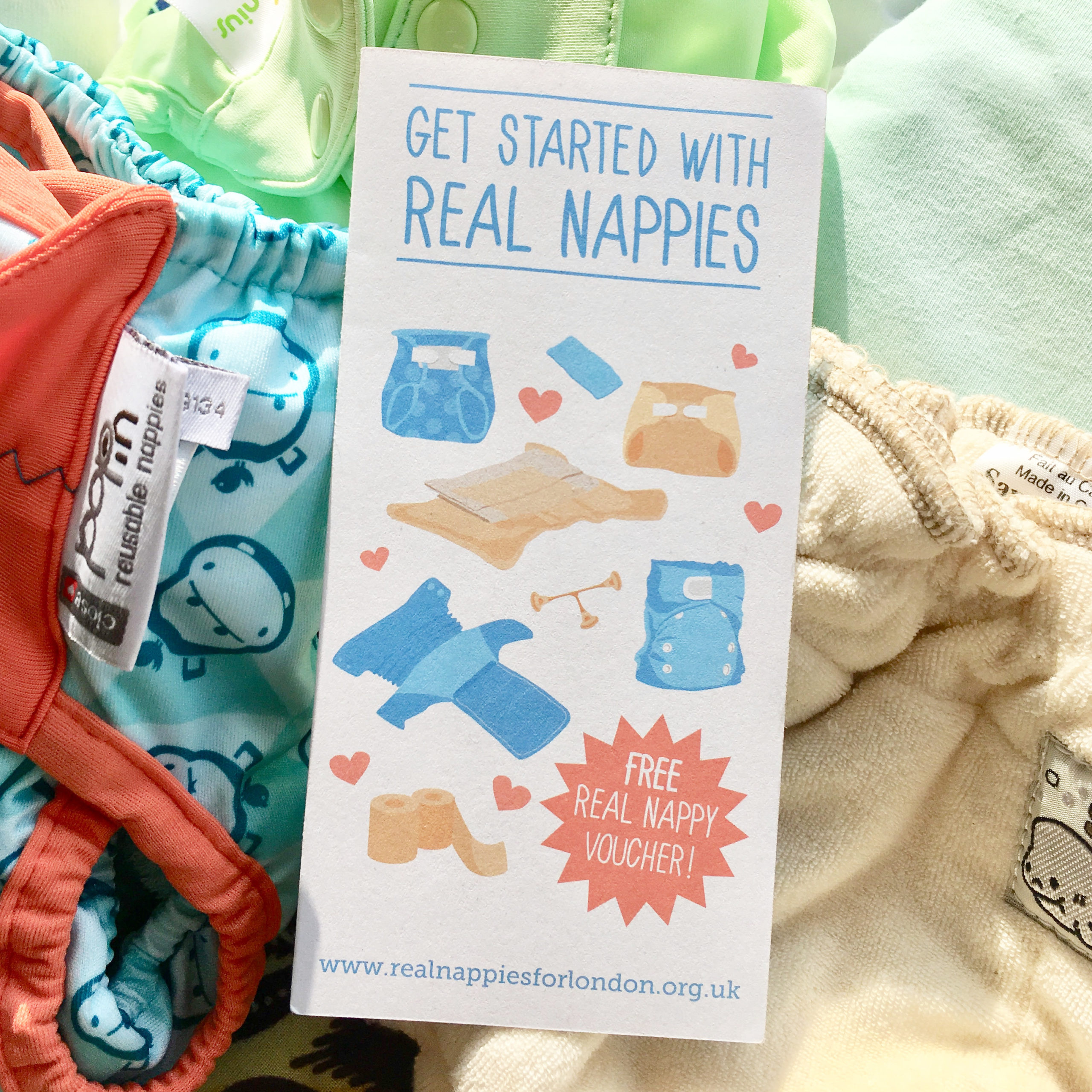 Reusable nappy schemes involve reusable nappy providers working in partnership with Local Authorities to offer a financial incentive to families to help them get started with reusable nappies.
Real Nappies for London is an example of an incentive scheme operating with over ten years experience providing reusable nappy vouchers. The Local Authorities and the Waste Authority involved pay an upfront cost for each voucher which varies from £40 to £54. Vouchers are then redeemed with a reusable nappy provider (manufacturer/retailer/washable nappy service). Research has shown the Real Nappies for London scheme to be a cost-effective mechanism with a real impact on public waste disposal budgets: councils save eleven times as much on waste disposal as they spend administering the scheme.
In other areas across the UK, Local Authority reusable nappy schemes provide incentives worth up to a whopping £100. Check out The Nappy Alliance website to find a scheme in your area.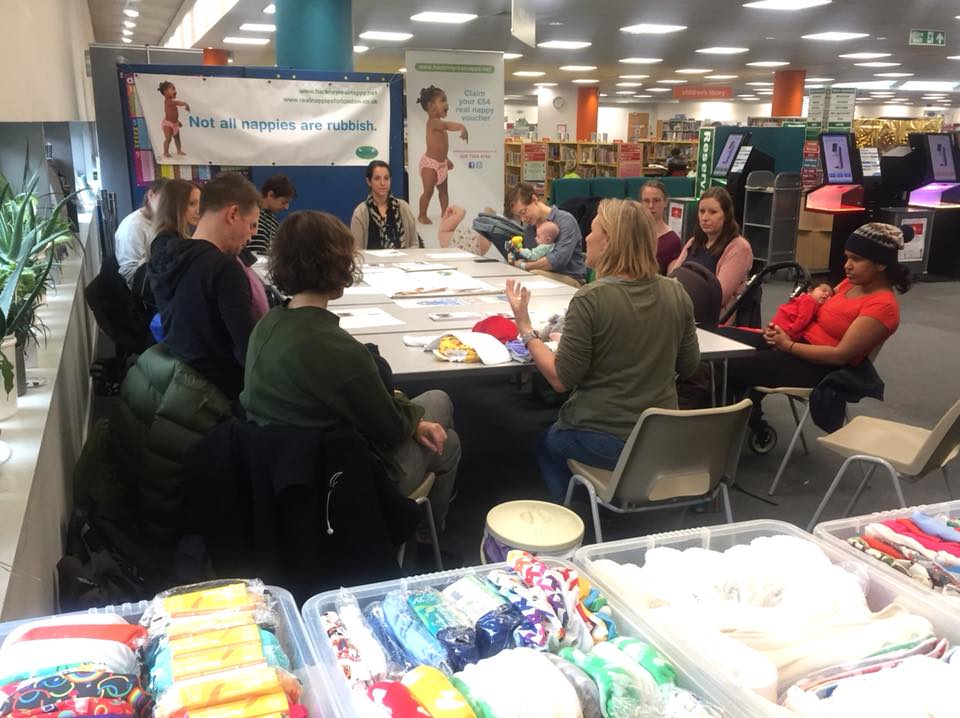 Nappy Networks such as Hackney Real Nappy Network operating in London are usually led by an informal network of parents and carers who use and promote reusable nappies. They run regular events and demonstrations to help people make a more informed nappy choice and to raise awarenes about the free reusable nappy incentive schemes available locally.
If you run a Nappy Network, we'd love to hear from you. Please contact: info@reusablenappyweek.org.uk